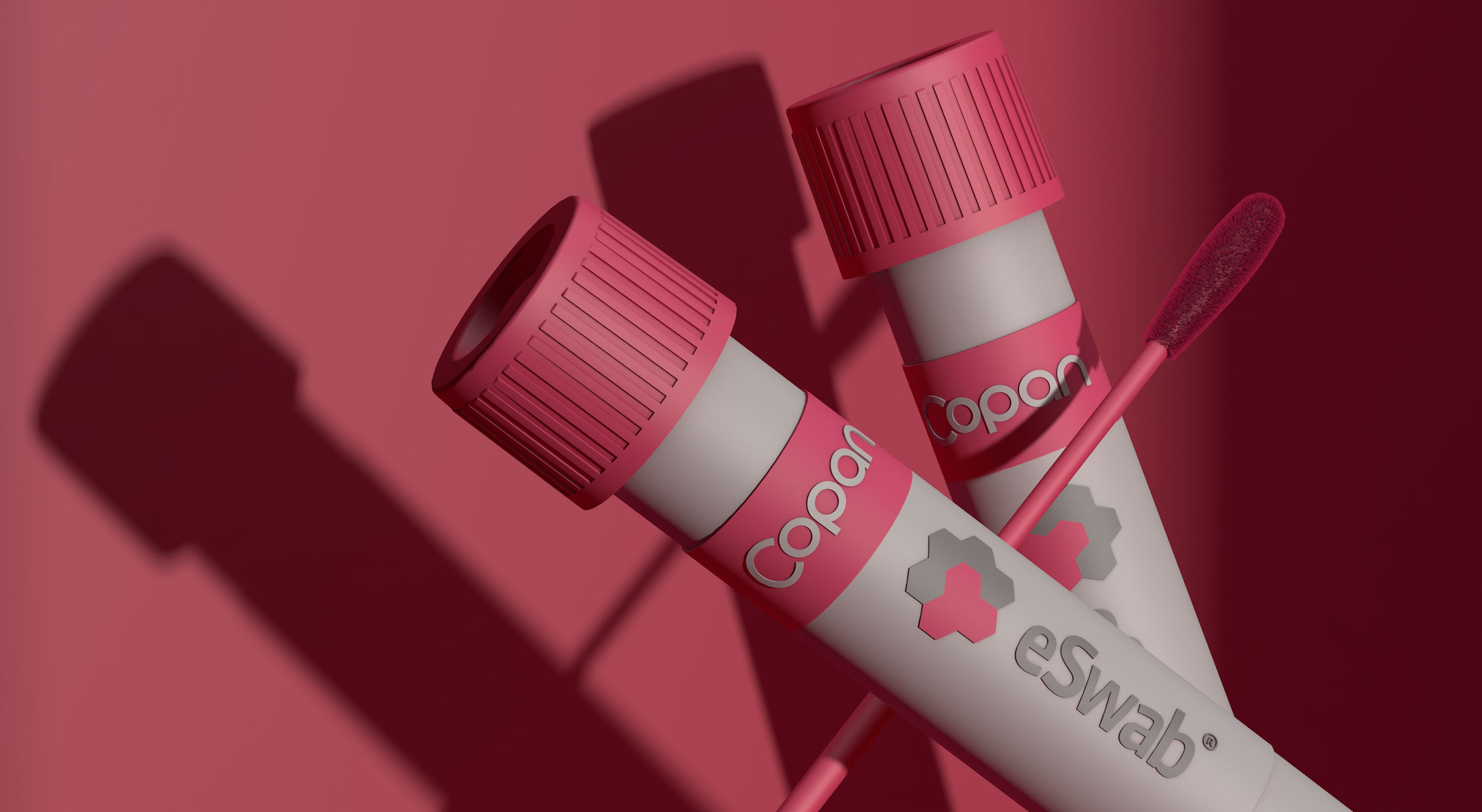 Copan is a Brescia-based multinational company that develops and manufactures high quality products and innovative services to improve the health and wellbeing of patients.
We developed the website for the brand, starting from its visual identity. Finding a way to build a website that has so much content that is easy to navigate and beautiful to look at, while at the same time making it flexible for the Copan team to exploit, was the biggest challenge.
We found the solution through the use of atomic design and style guides, which allowed the Copan team to work easily and independently.
Visit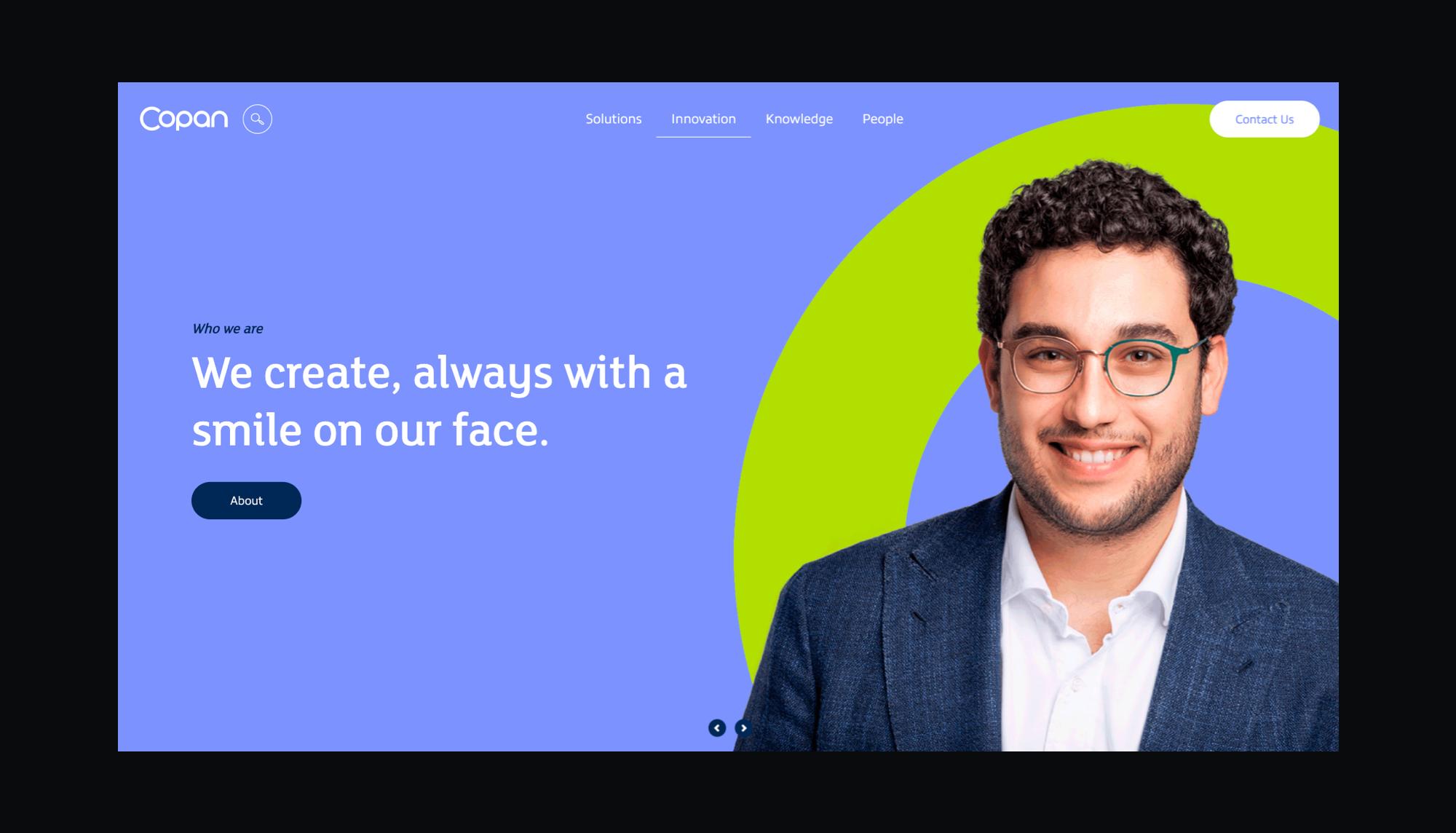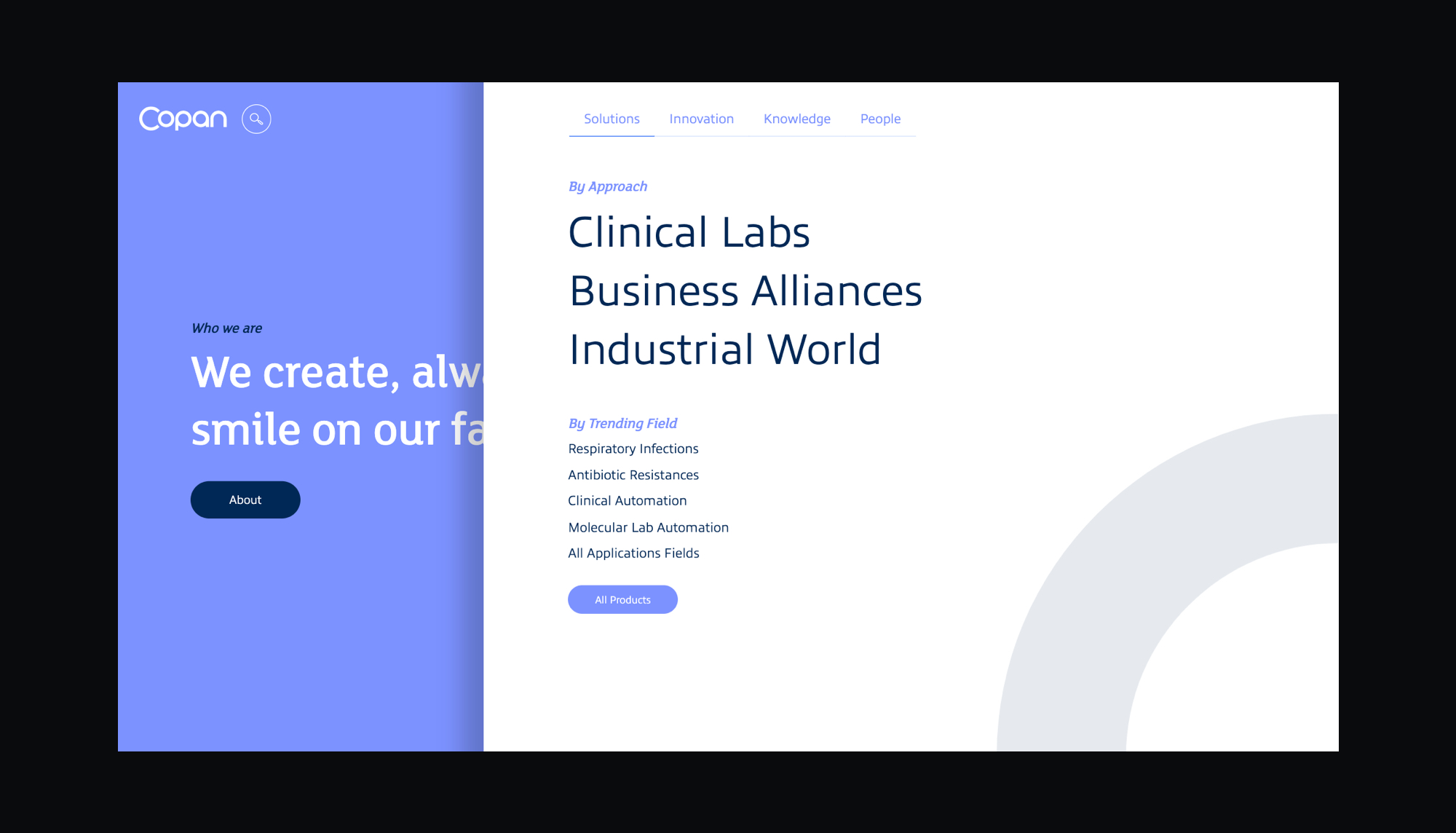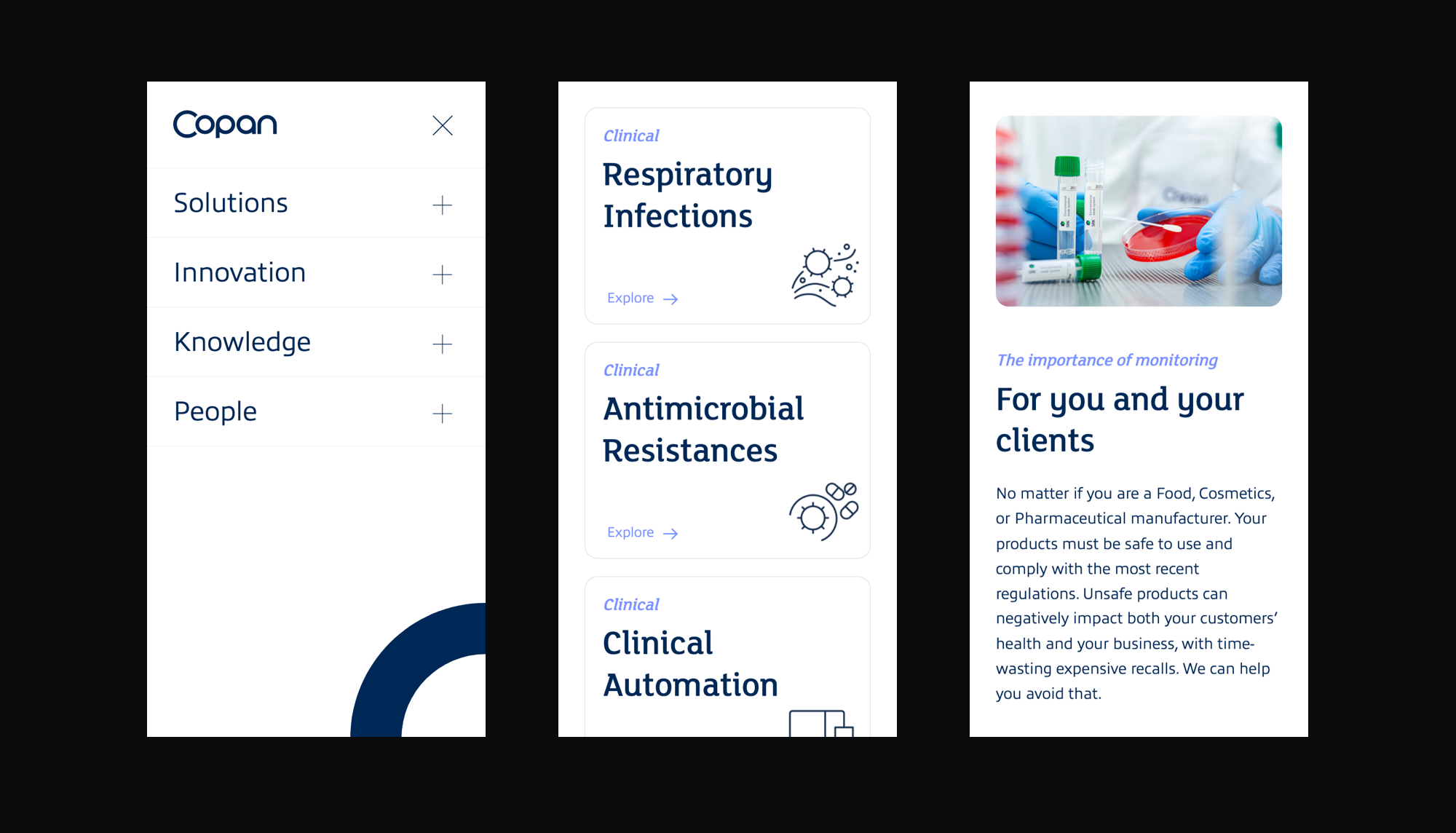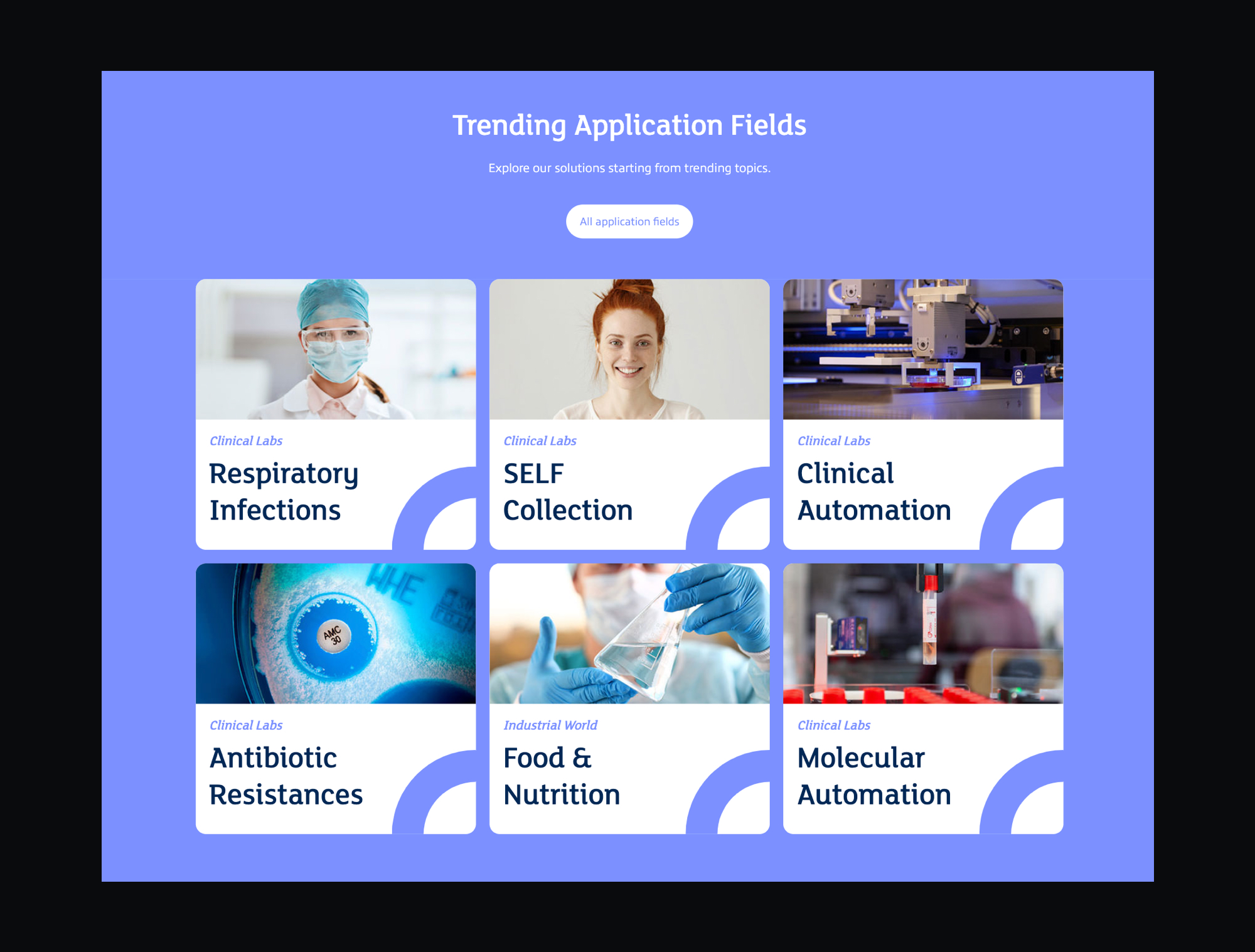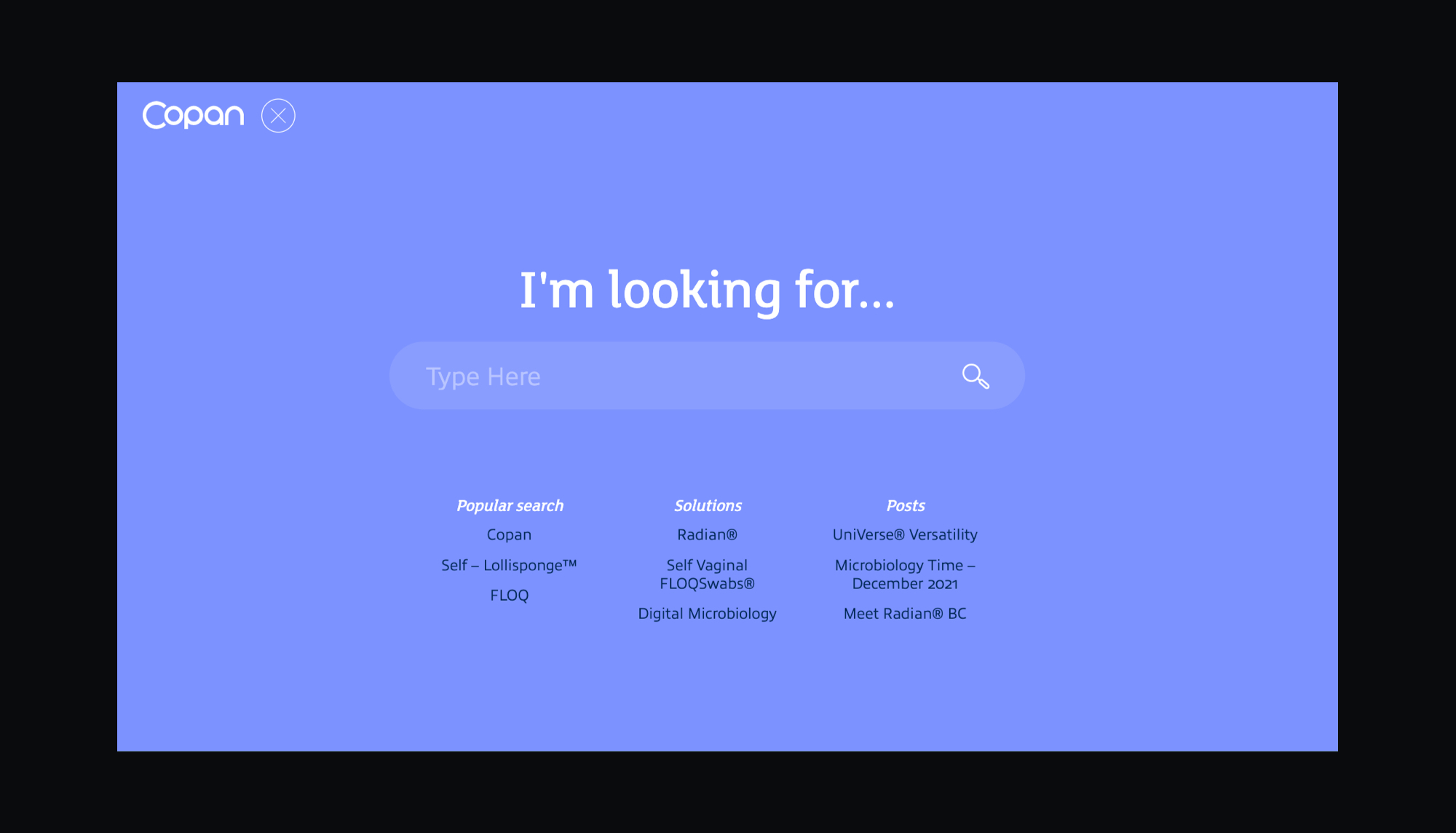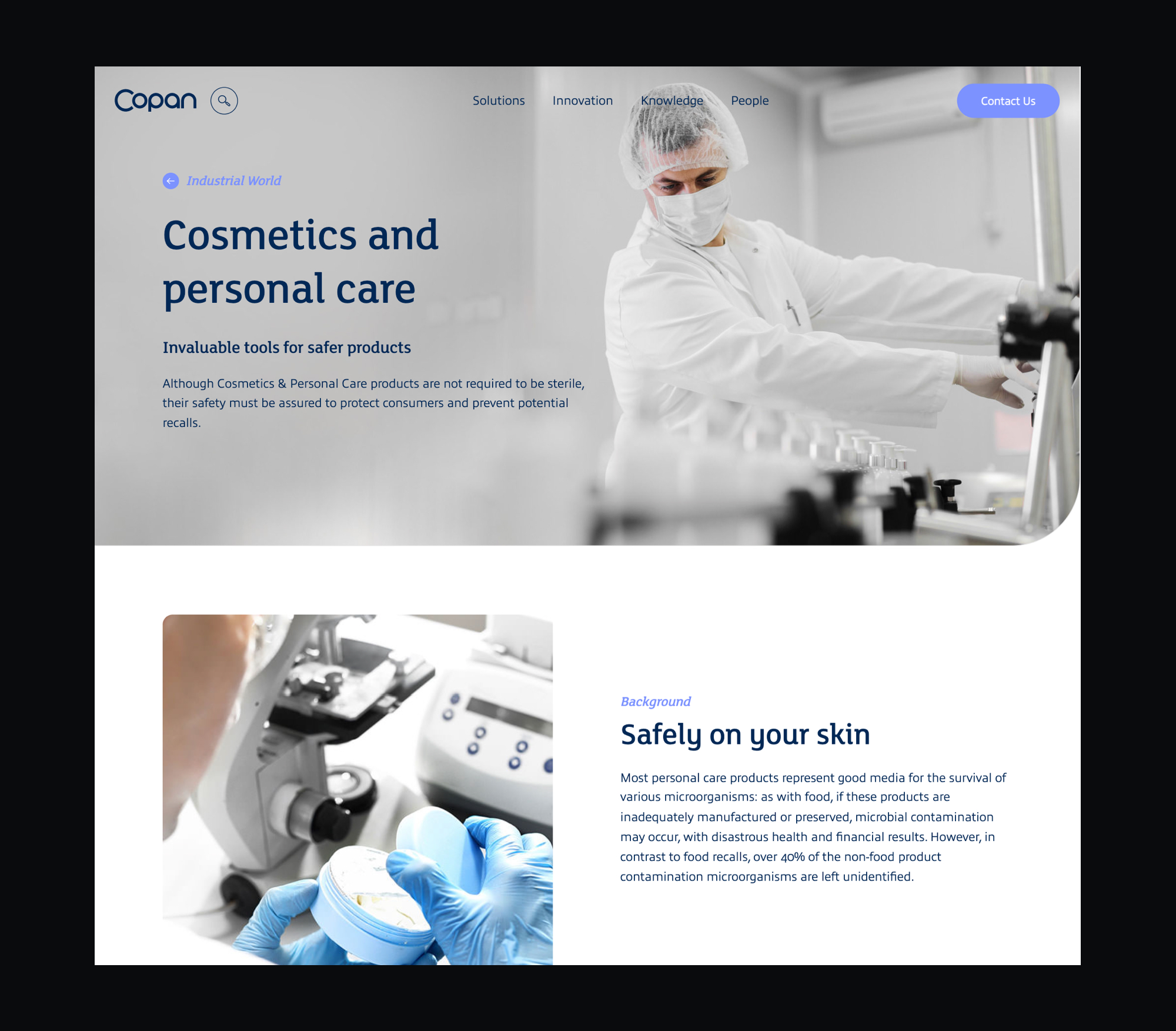 Project Management
Francesco Brutto
Web Design
Manuel Natale
Web Development
Giuseppe Falco