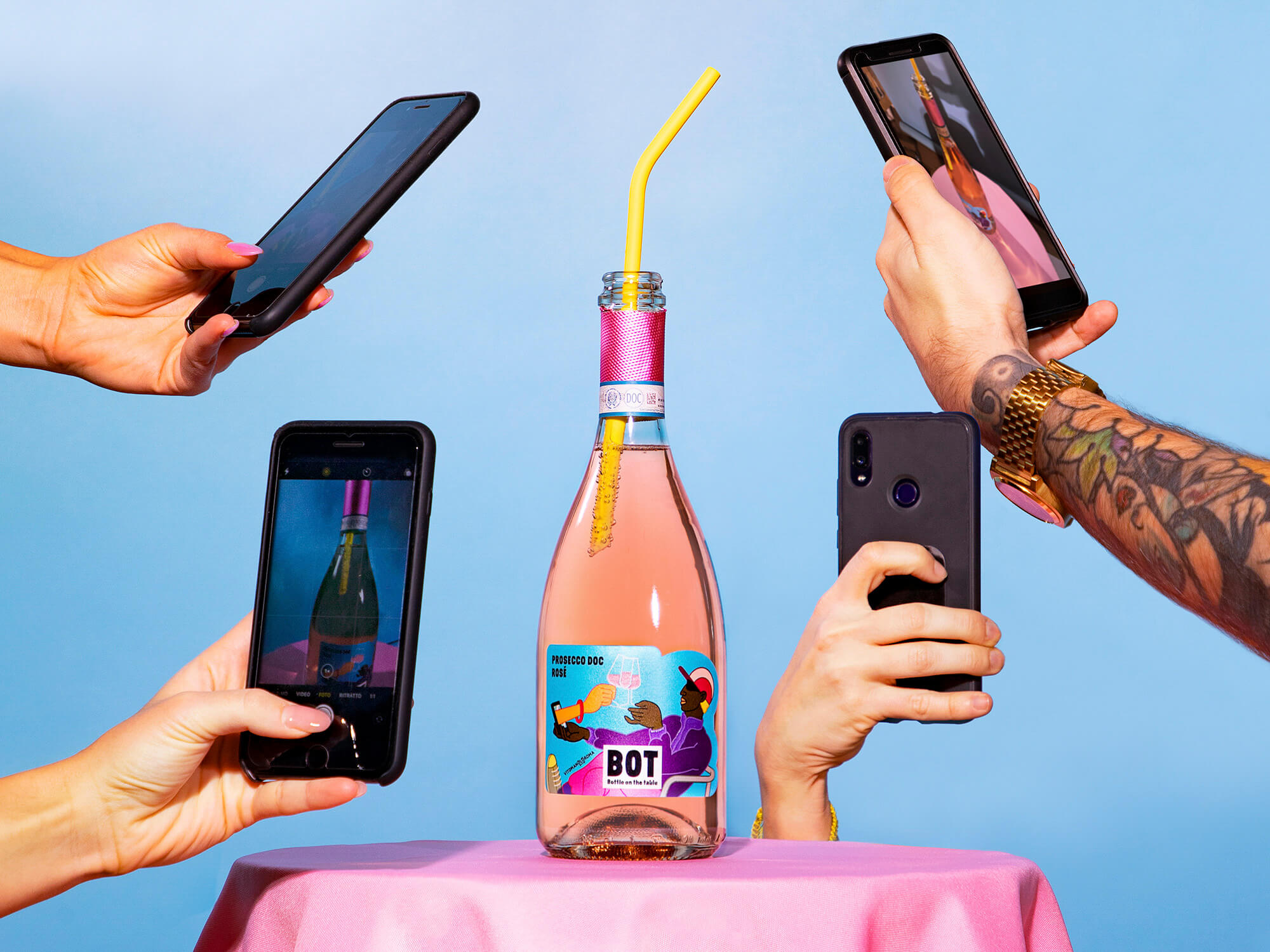 In the world of wine, few brands target the Millennials and manage to make the most of their cultural references. Together with Botter, we wanted to try to fill this gap.
This is how BOT – Bottle On the Table came to be, a wine brand completely 'made on the internet' that speaks directly to Millennials as a Millennial would: it trolls Boomers, uses memes, and breaks the mould of communication in the sector.
No more stereotypes, no more pictures of romantic vineyards or raising a glass with friends.
BOT is pop, daring and colourful: from the labels – illustrated by the artist Vito Manolo – to the packaging, from the aromas listed on the data sheets which then become hashtags, to the culinary pairings against all stereotypes, every detail shows the BOT generation's vision of wine.
A brand that breaks the rules of the web: the website is populated with animations and easter eggs that appear by surprise and, on social networks, the brand has little difficulty breaking through the fourth wall in order to reach the final consumer.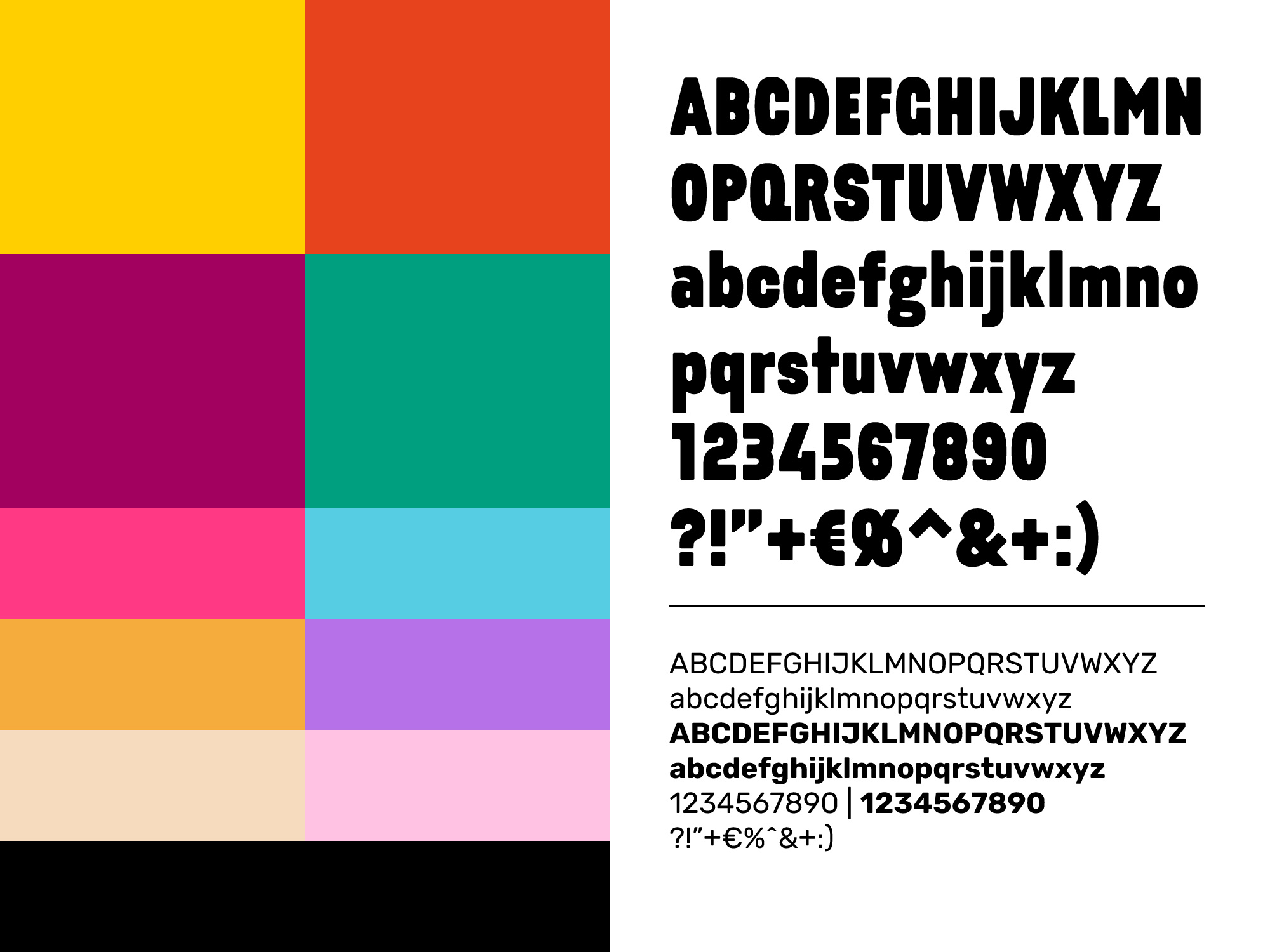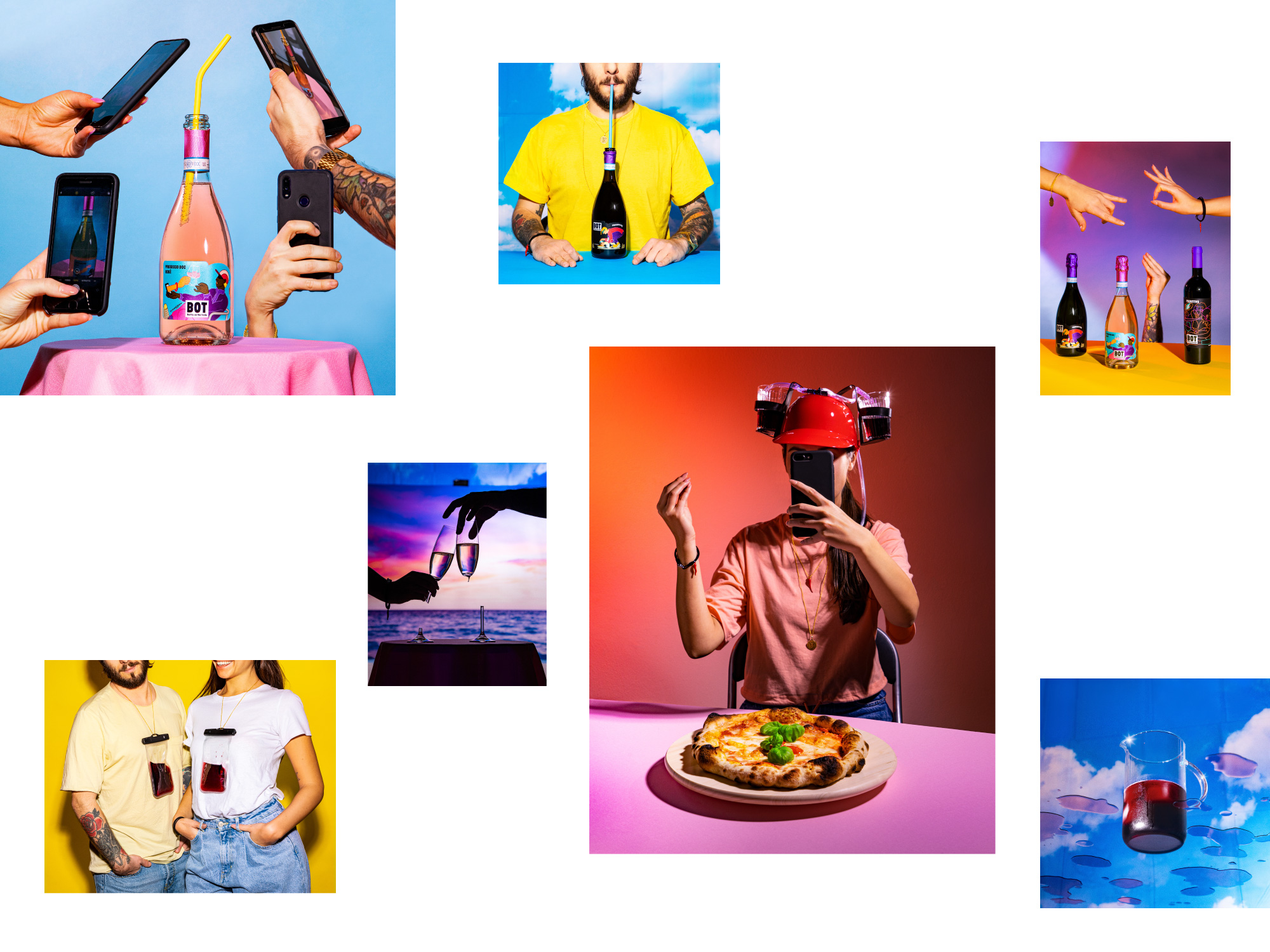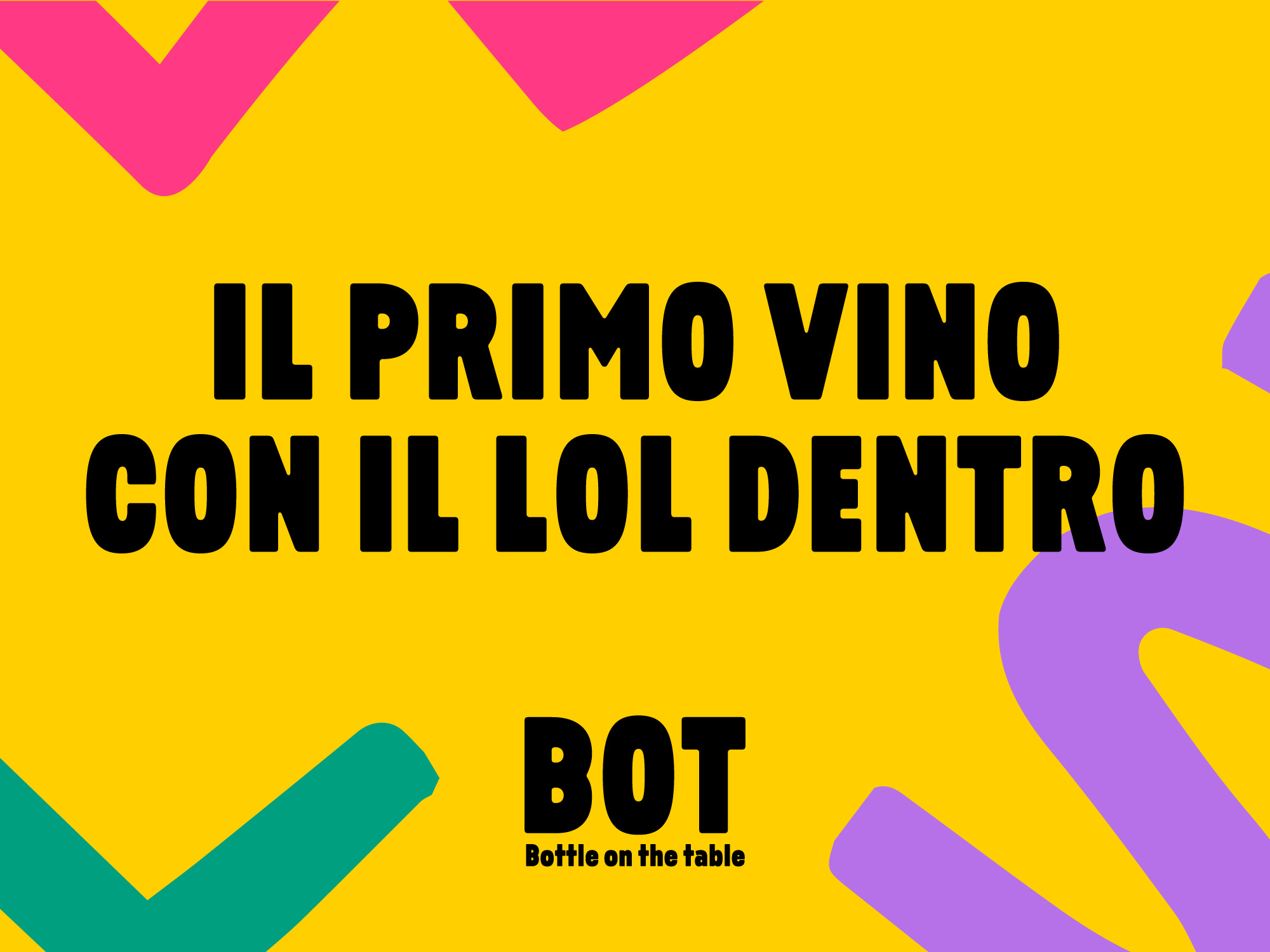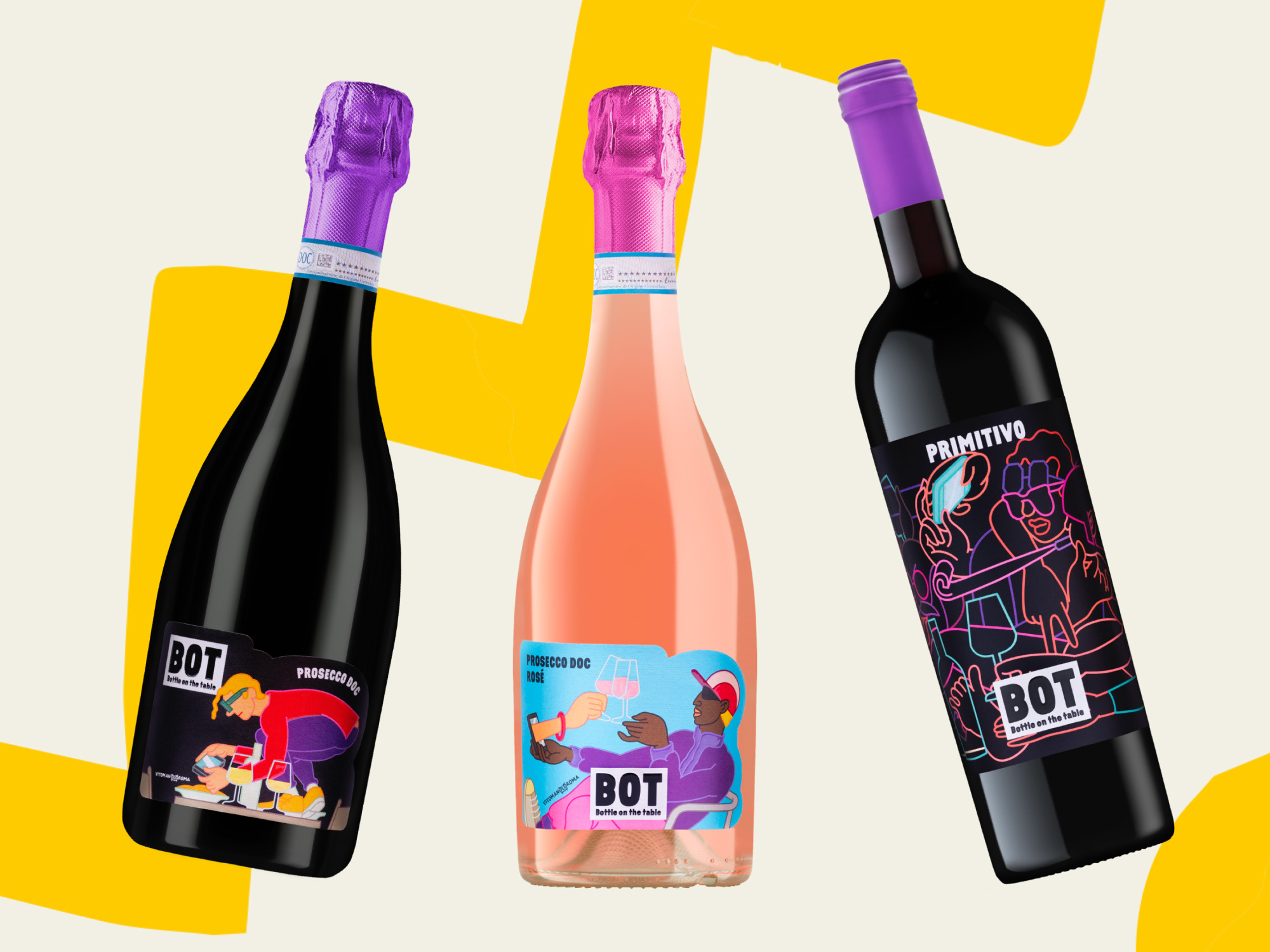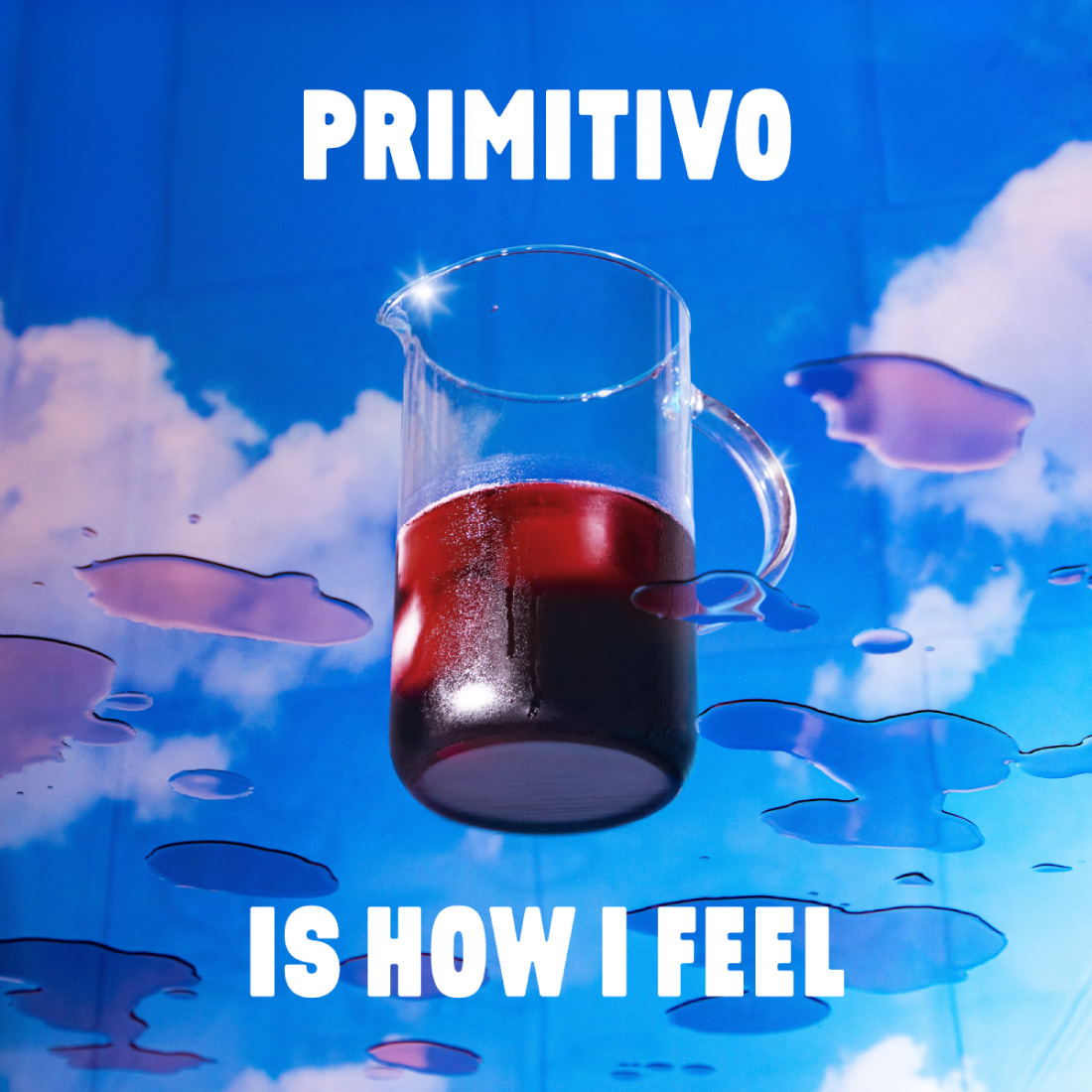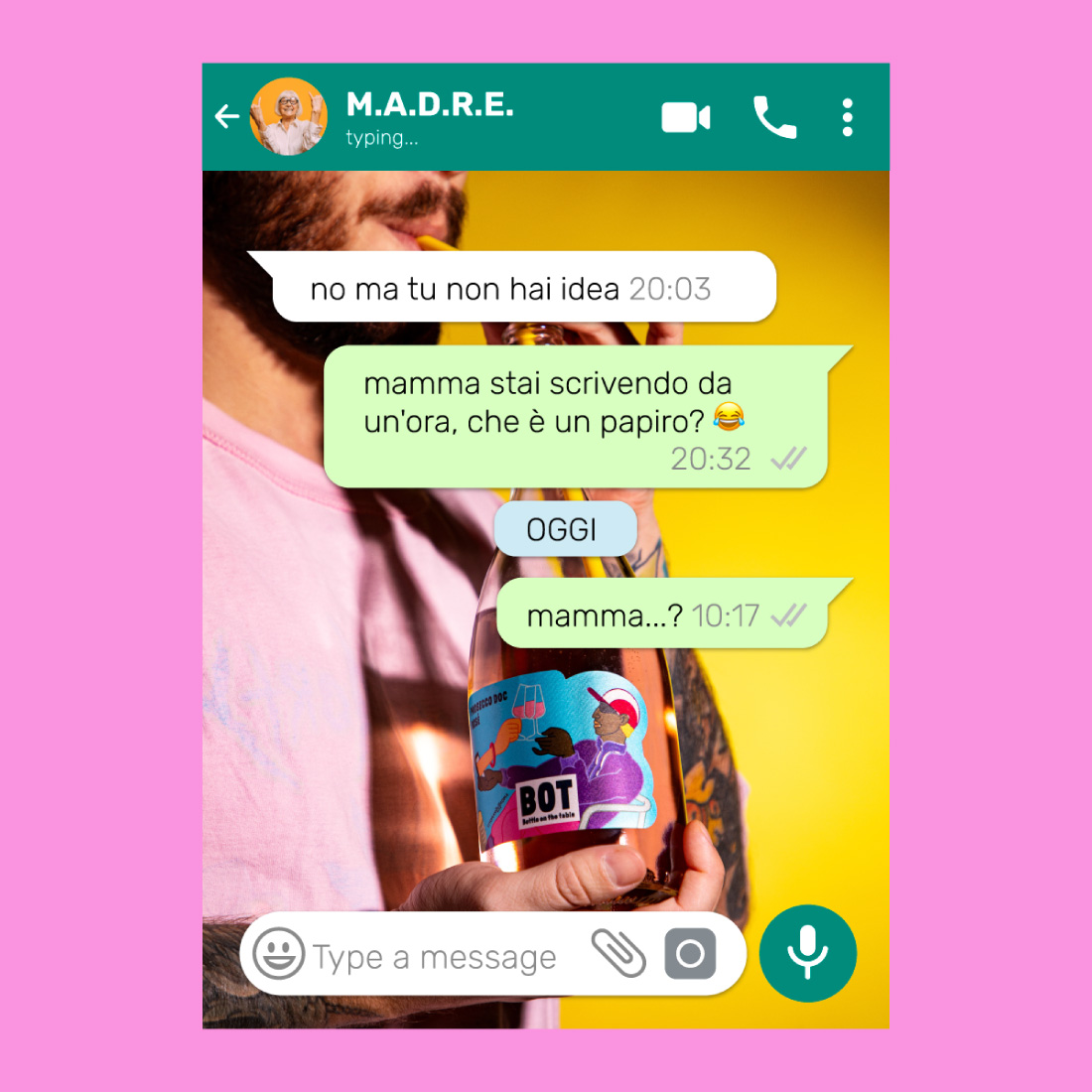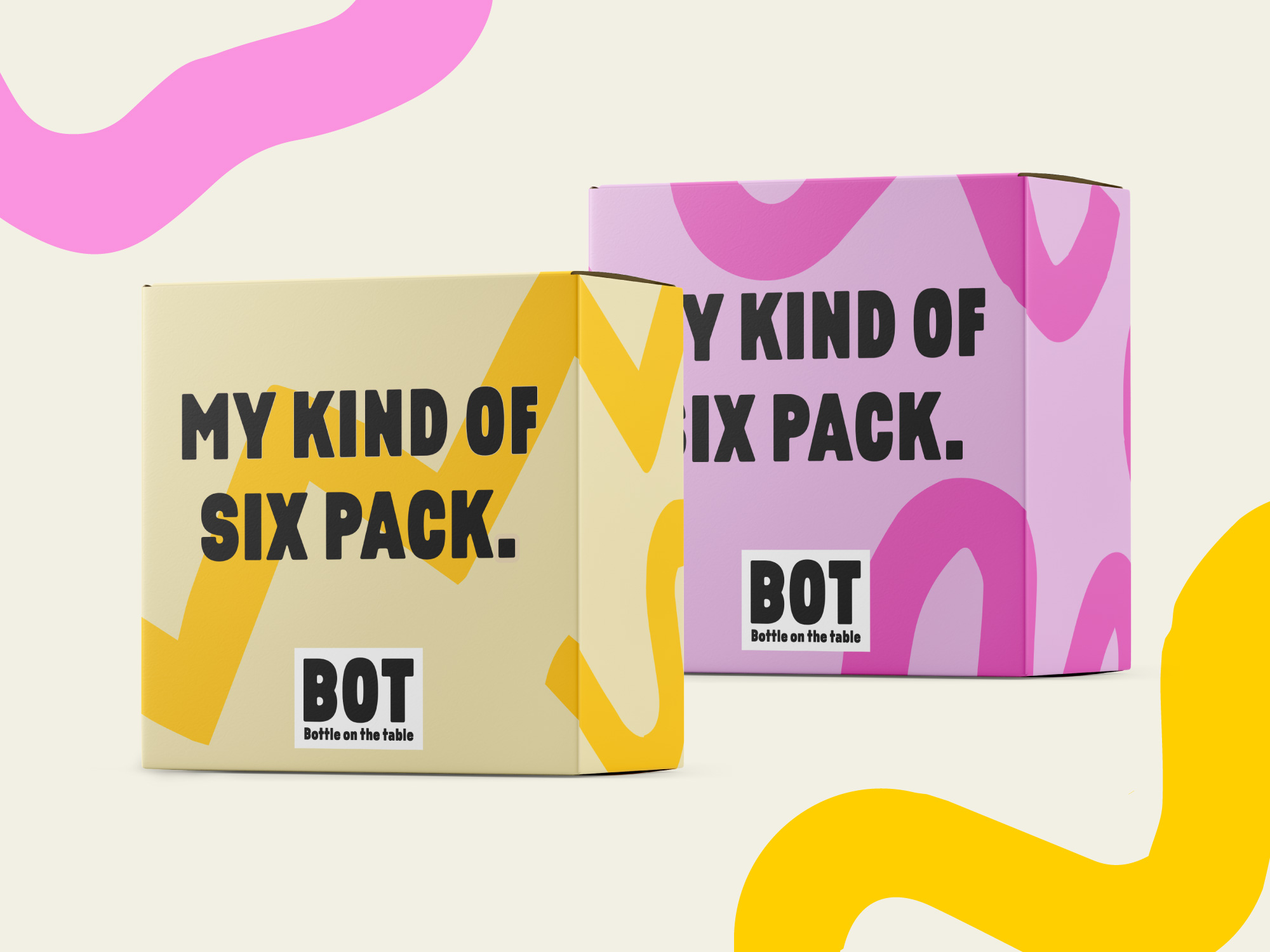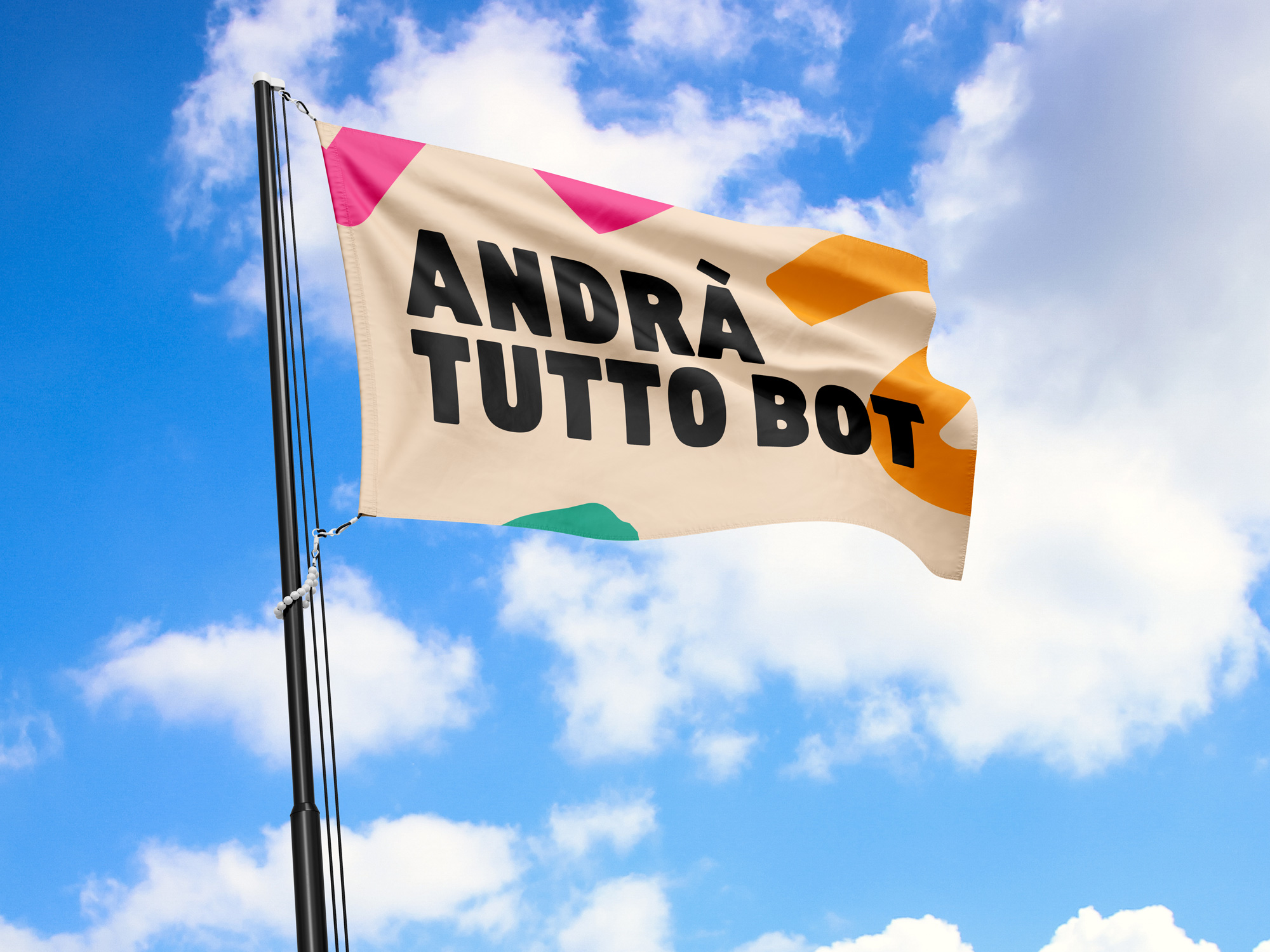 Strategy
Michele Pagani
Creative Direction
Giorgio Mininno
Web Developer
Nicola Merici
Giuseppe Falco
Art Direction
Anna Maggi
Copywriting
Claudio Savelli
Photography
Alessandro Belussi
Illustration
Vito Manolo Roma