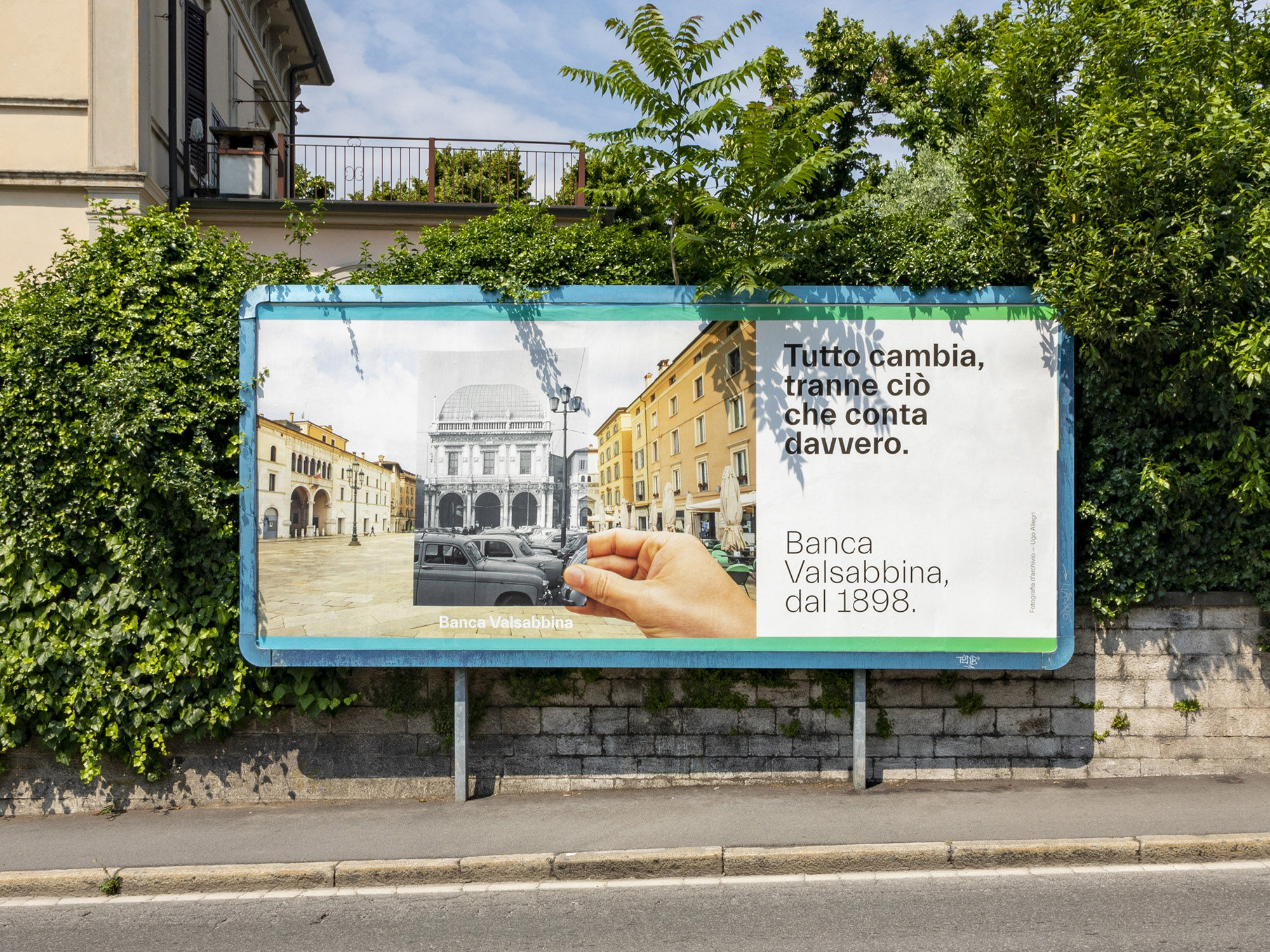 At a time of great change in the world of banking, Banca Valsabbina needed a campaign to reaffirm its ties with Brescia, the province of origin of Banca Valsabbina.
To do this, we devised a campaign that would bring into dialogue the ancient city with the modern one, all supported by a simple message: 'Everything changes, except what really counts'.
The campaign was developed in several variations and communicated via billboards, the press and bank social media channels.