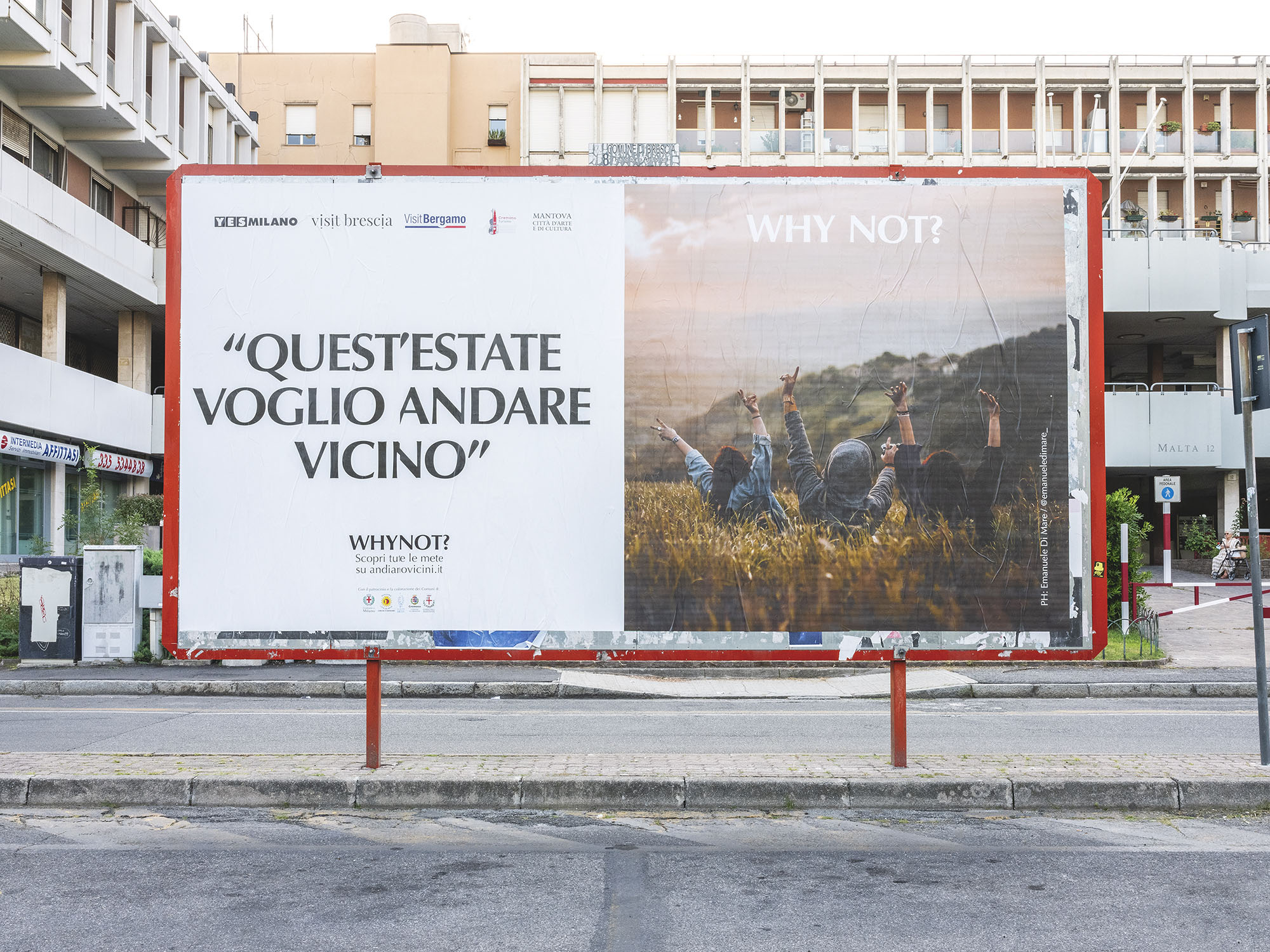 The perception of Milan, like that of all cities, is partly influenced by the way people communicate, both online and offline. So we worked together with YesMilano, a Milano&Partners association brand, to align the communication of the city… with the city.
YesMilano represents the city through the people who live there. Like Ghali, protagonist of the first campaign launched with the new identity to inaugurate the new beginning of Milan during Covid: "Why not?", a campaign to encourage people to travel close to home.
YesMilano enlists local Instagrammers, uses their photos, puts them on posters and fills our cities with them. And not only Milan, but also Bergamo, Brescia, Cremona and Mantova.
The campaign plays with words, arouses curiosity and entertains. It tells the story of a different kind of summer and encourages people to discover the hidden gems in the most famous places, because there are plenty of things to see around here.