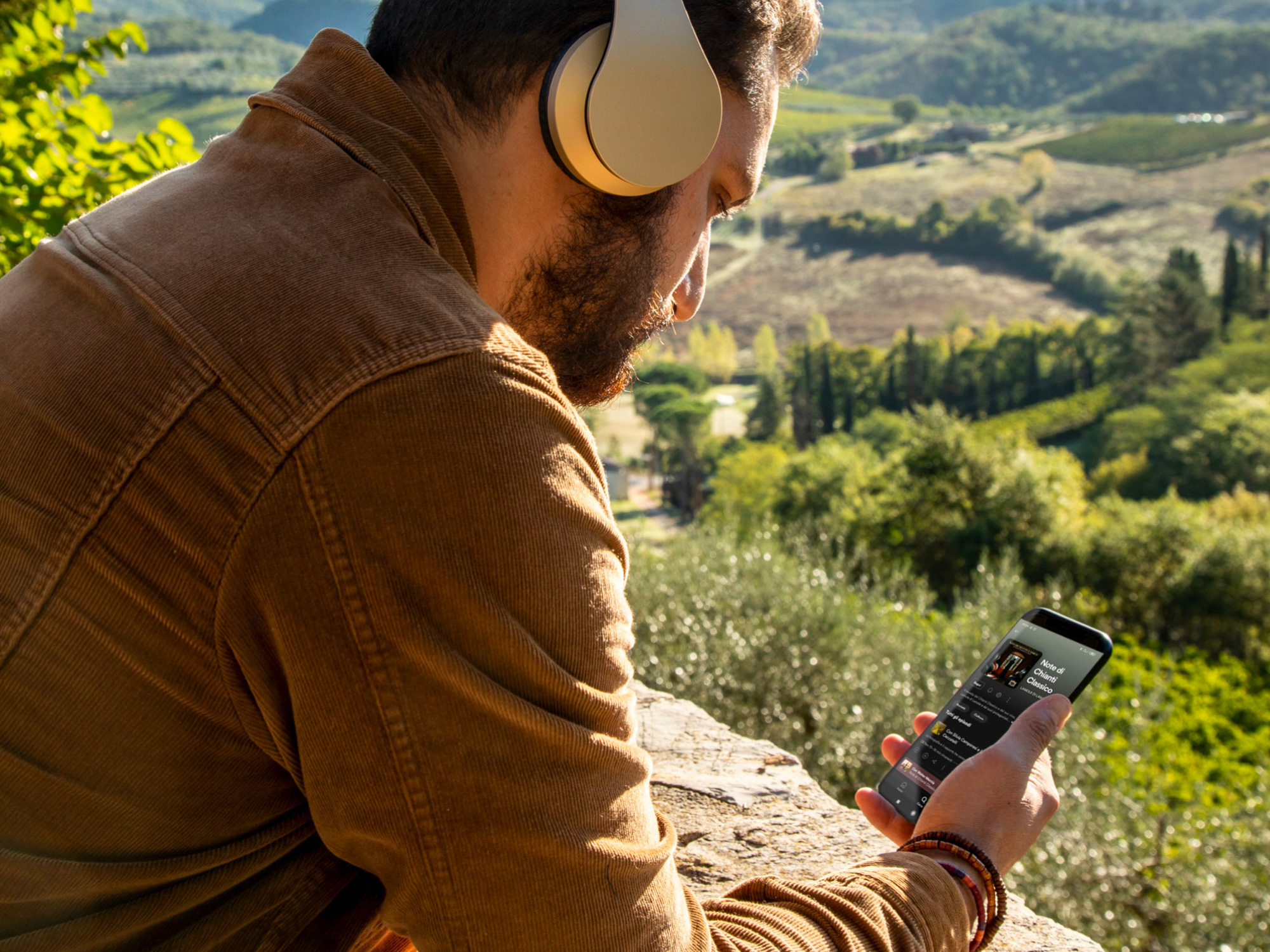 "Notes of Chianti Classico" is the first podcast produced by a winery in Italy, created with the aim of telling the story of a winery with an ancient tradition and unique characteristics such as Lamole di Lamole.
We chose to use an innovative communication system for the wine sector, which looks at the changing entertainment habits of an increasing number of users.
The six episodes of "Note di Chianti Classico" are a multi-voice conversation between those who live, study and love the Chianti Classico territory. Stories and suggestions contained in a podcast that guides the listener on the discovery and deepening knowledge of a very special reality, still rural, where life flows according to natural rhythms and where one of the most famous and most highly appreciated Italian wines in the world is produced.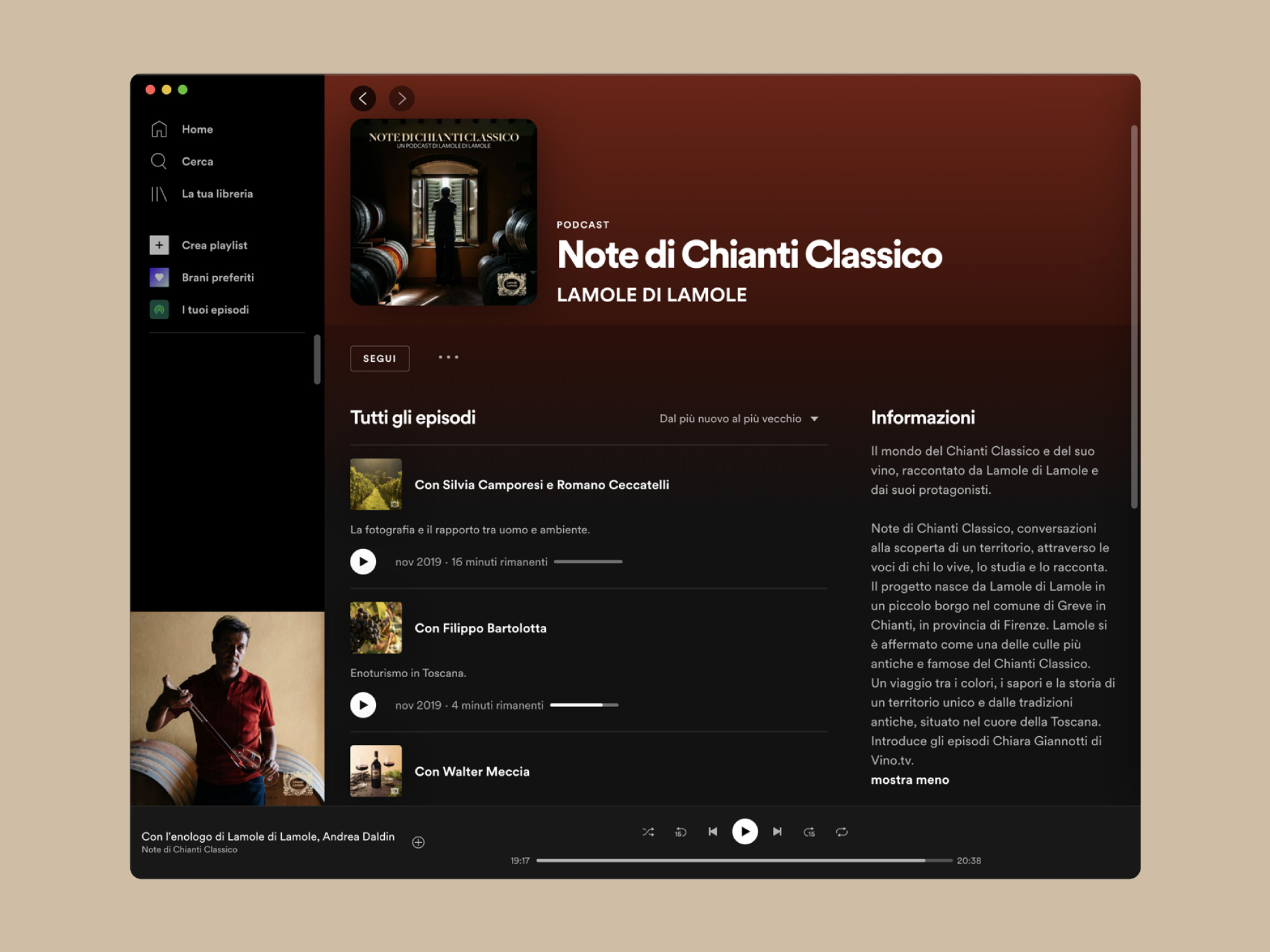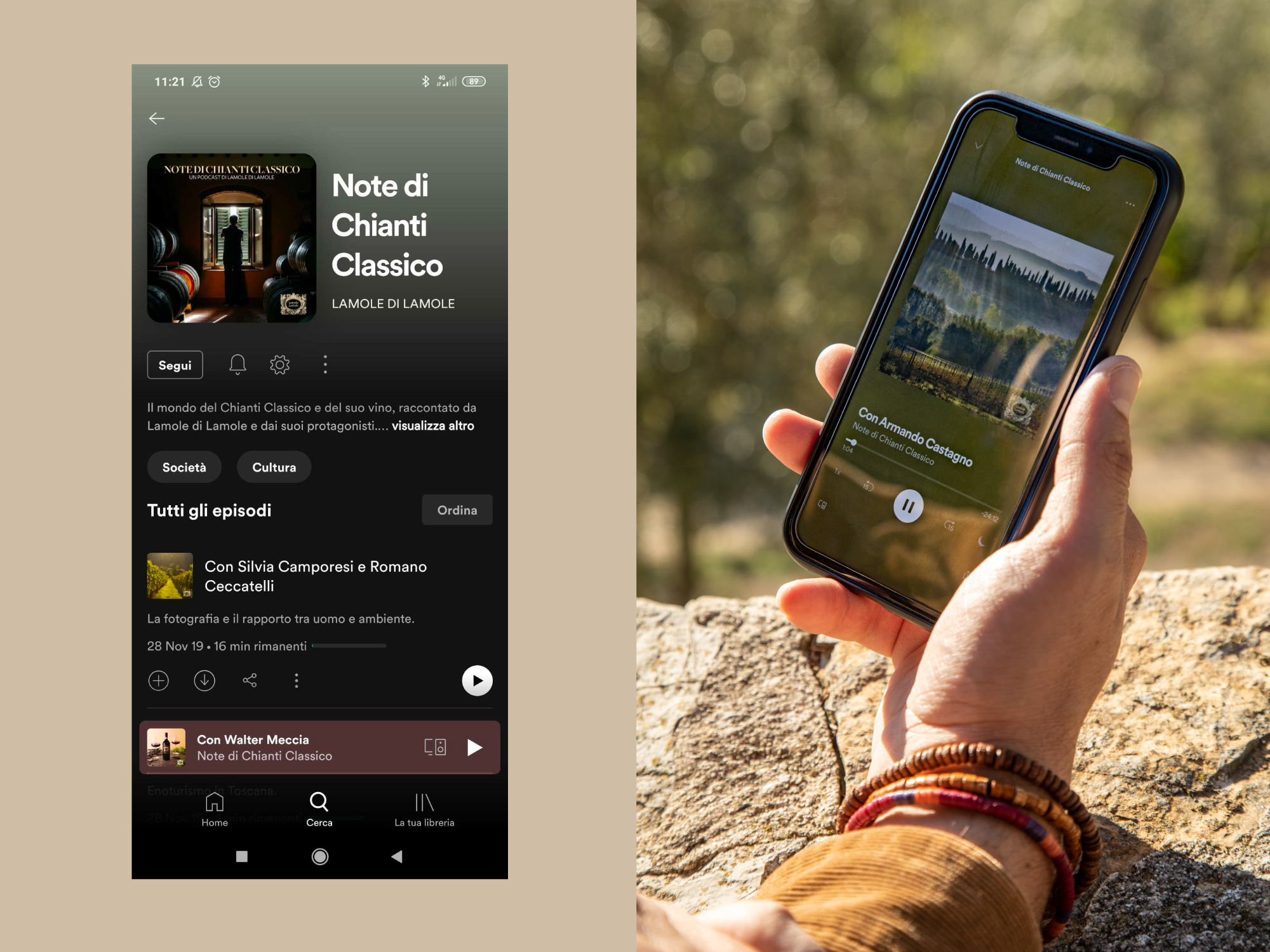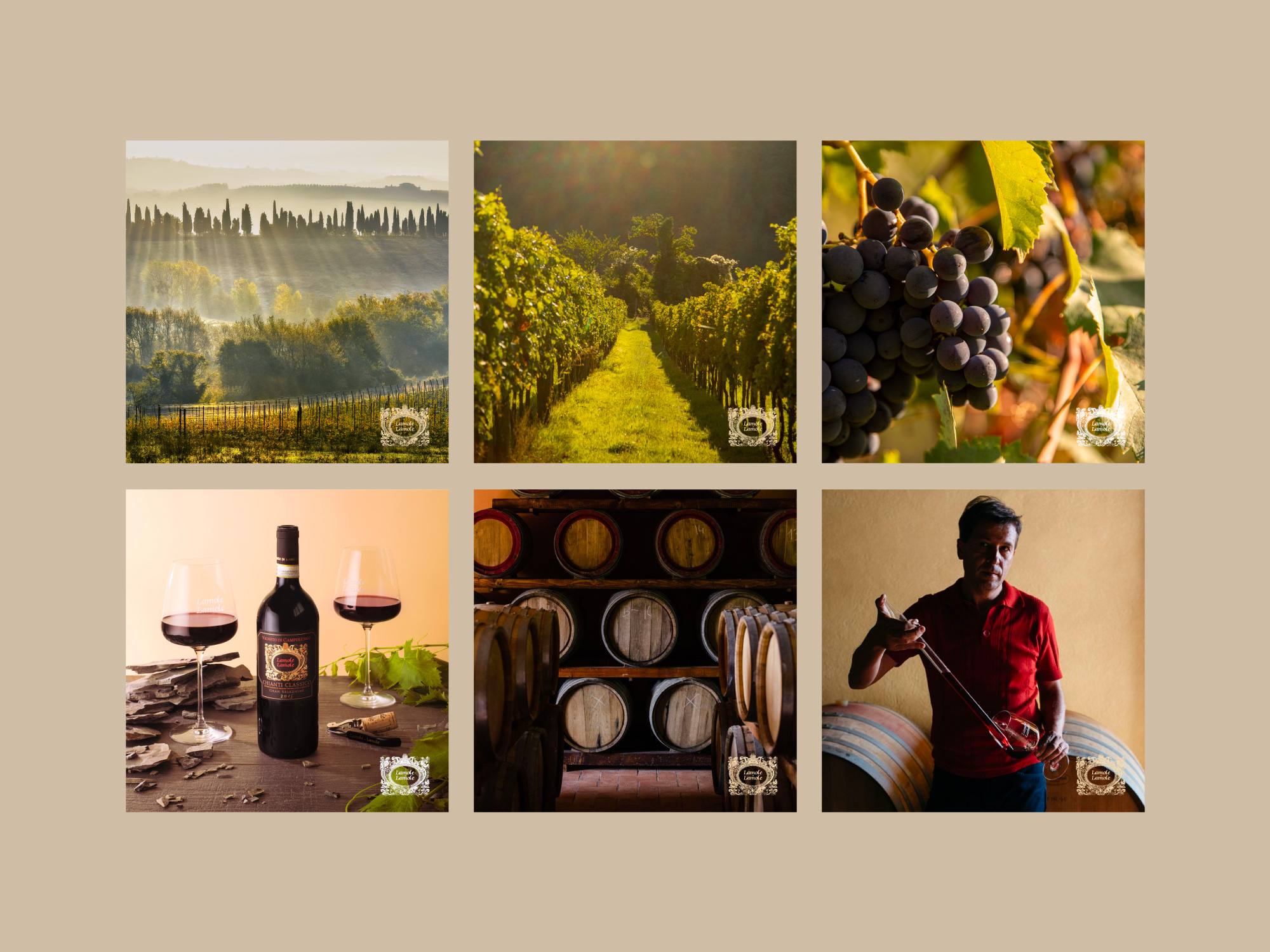 Project Management
Ilaria Doninelli
Social Media Management
Silvia Lovera