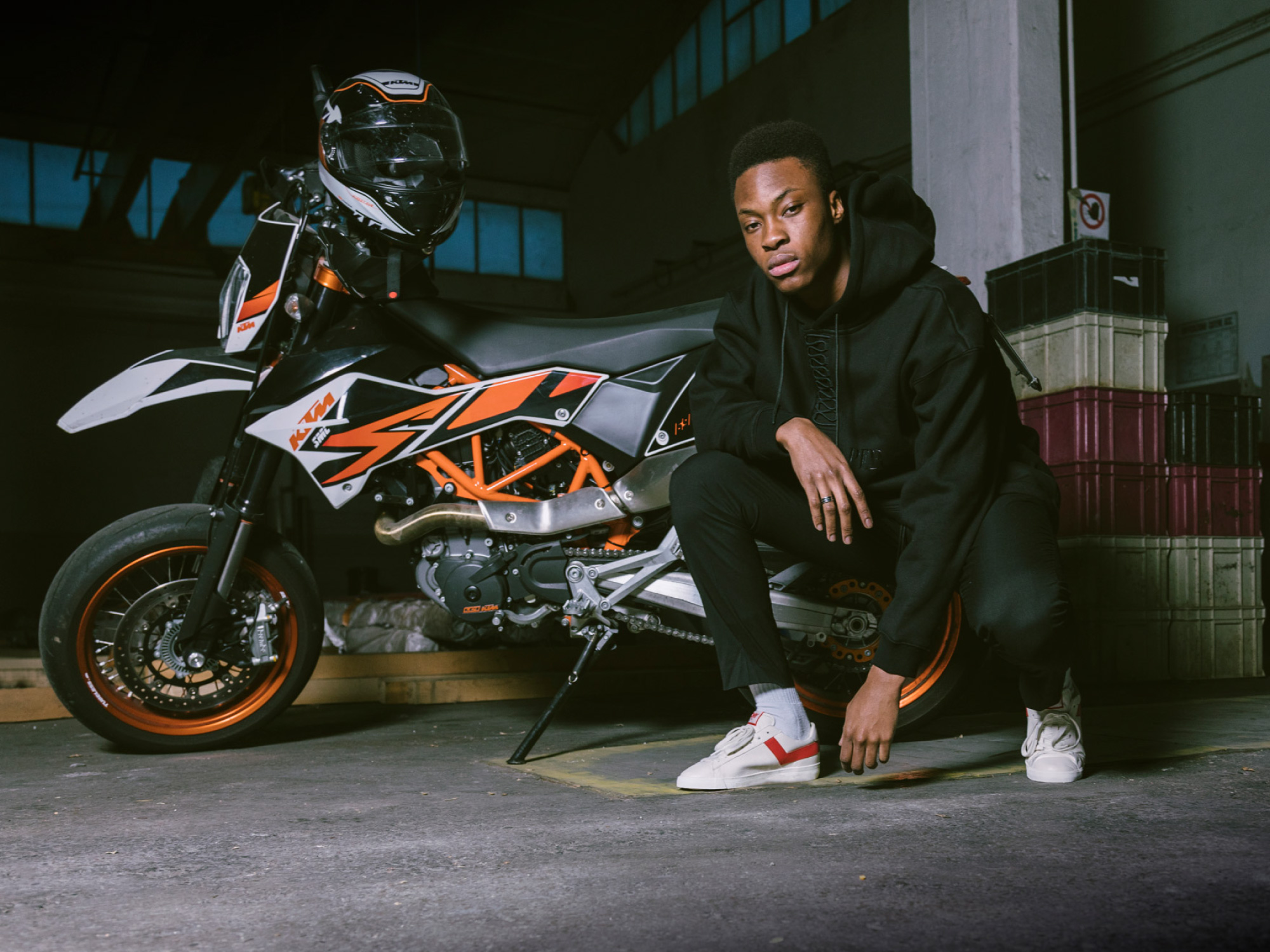 In 1972 in Manhattan, Roberto Muller founded Pony, a brand of trainers and sportswear that quickly established itself on the global market. David Thompson, Pelé, Dan Marino and Reggie Jackson, along with over 200 NBA stars are just a few of the names that have collaborated with Pony.
In 2017, after a period of decline on the old continent, Baco srl, now a licensee of the brand, began distributing Pony throughout Europe. Together with the new distributor, we set ourselves one major objective: to rebuild the heritage of the brand.
How do you achieve this? In collaboration with Davide Turcati, we decided to reconquer the market by developing partnerships with artists and sports celebrities. The brand's image was relaunched in Italy with the help of testimonials by Fabri Fibra, Frah Quintale and Laboratorio 17, among others.
Each collaboration was supported by the brand's social media channels and a line of specially developed content and photo shoots.
The target audience? The Urban Warriors: the generation that straddles the years between the baby-boomers and millennials, akin to the Street culture, the emblem of Pony.