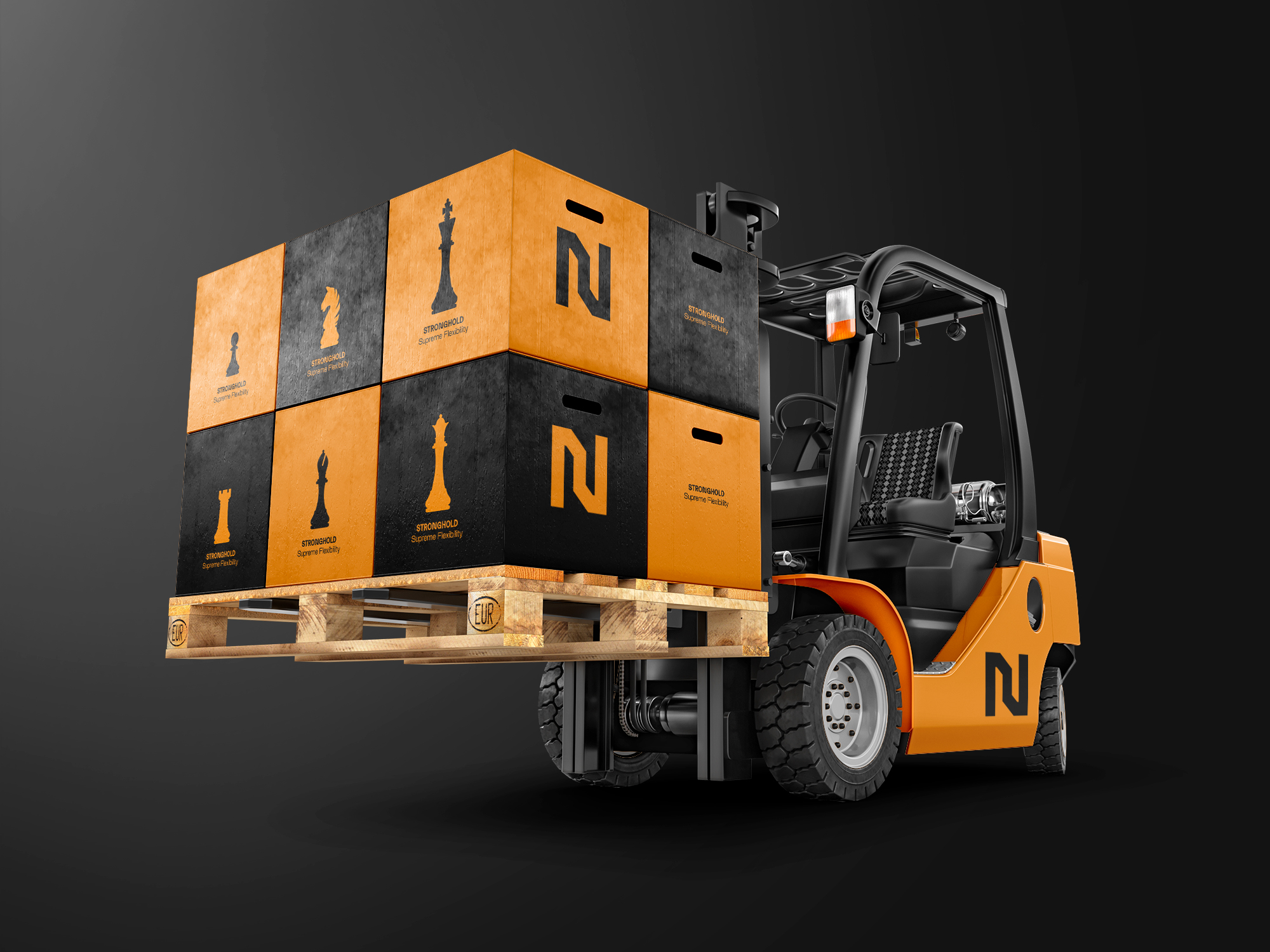 In March 2020, we started working with Stronghold, a Brescia-based multinational company specialising in fastening and supply chain solutions. After working on the rebranding and digital strategy, we asked ourselves how we could make a truly memorable awareness campaign for a B2B brand.
We decided to be daring, breaking the canons of traditional B2B communication, and, using the strengths of the company, Checkmate was born. Winning moves, tactics, strategies and schemes form the basis of Stronghold's work, and link the company to the game of chess. This led to the idea for the campaign: a video that tells a compelling story about the ability of the company and its employees to always find the winning move.
How? Through a game of chess, of course, but a little different from the ones we are used to.
A giant chessboard has been recreated inside the company. The pieces? The pallets in the Stronghold warehouses. The players? Two employees on forklifts, moving back and forth across the board, move after move, until they find the winning move, just as Stronghold does.
Strategy
Fabrizio Martire
Project Management
Lara Biazzi
Creative & Art Direction
Giovanni Manzoli