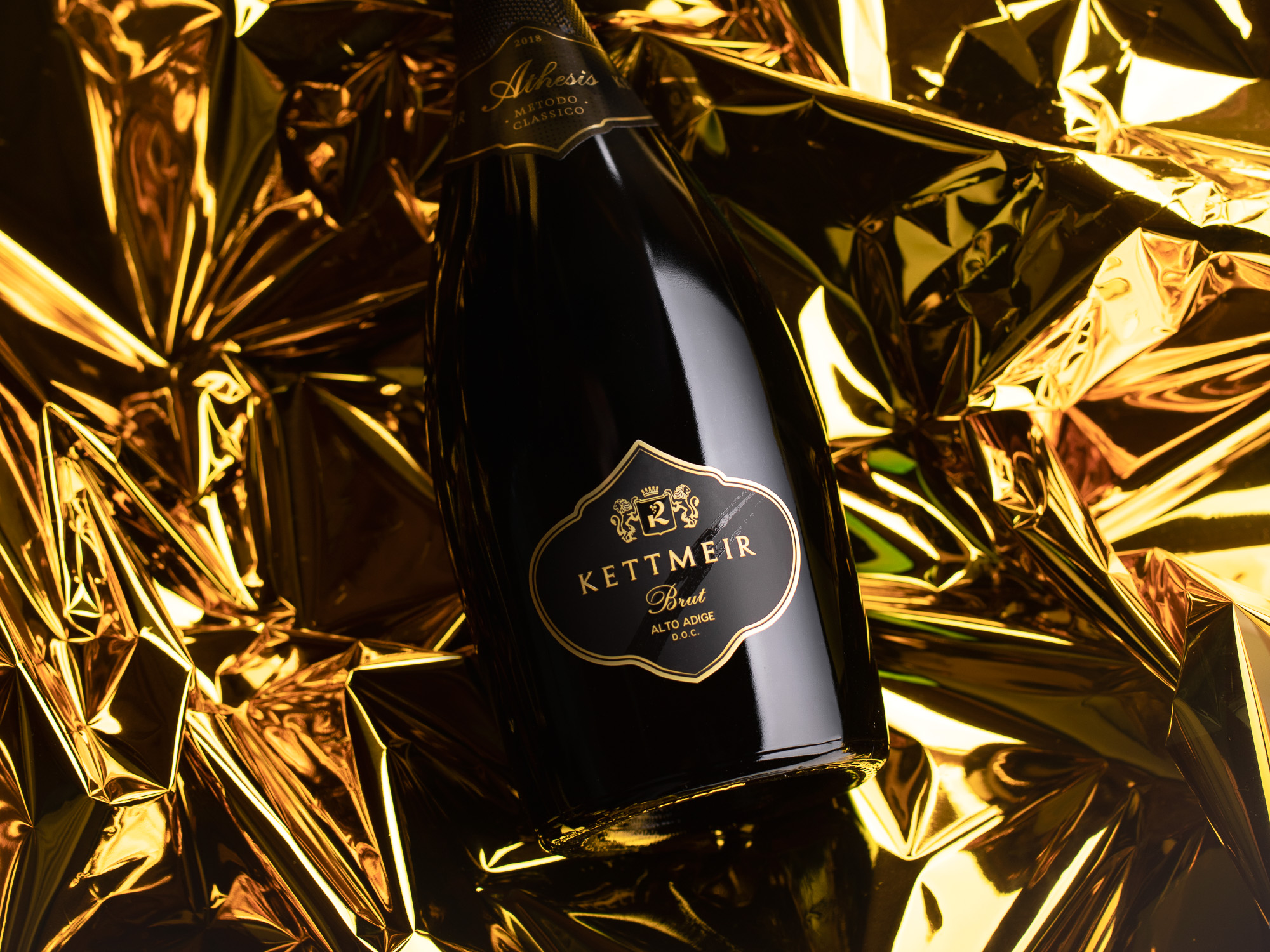 To celebrate the 100-year history of Kettmeir, we launched a contest: we asked users to celebrate the winery's anniversary with a photo shared on social media and uploaded to the specially created landing page.
The 5 authors of the best shots, chosen by the artistic jury, were awarded a special edition premium bottle.
The initiative allowed us to expand the community, increase interaction and carry out lead generation for the client.
8.000
Clicks on the landing link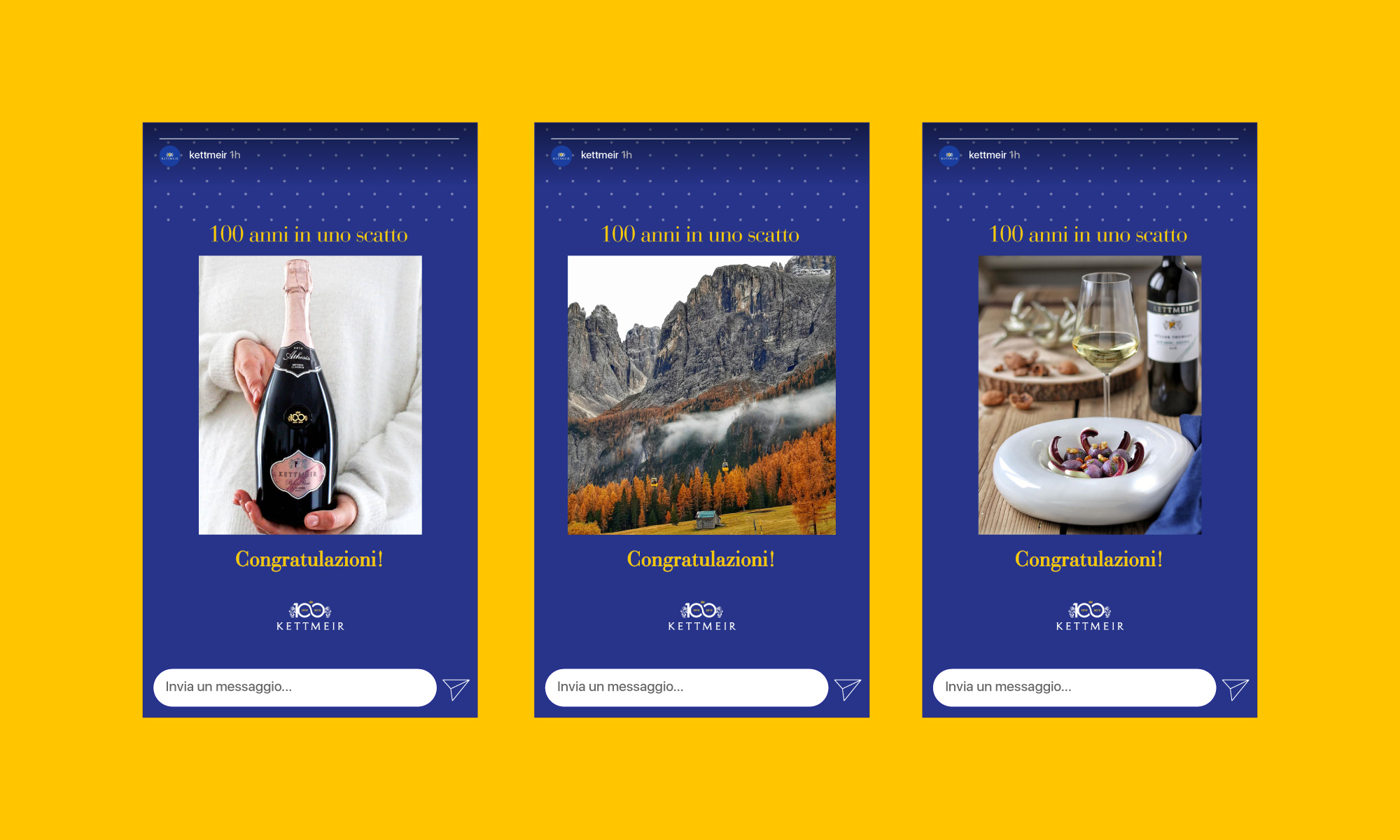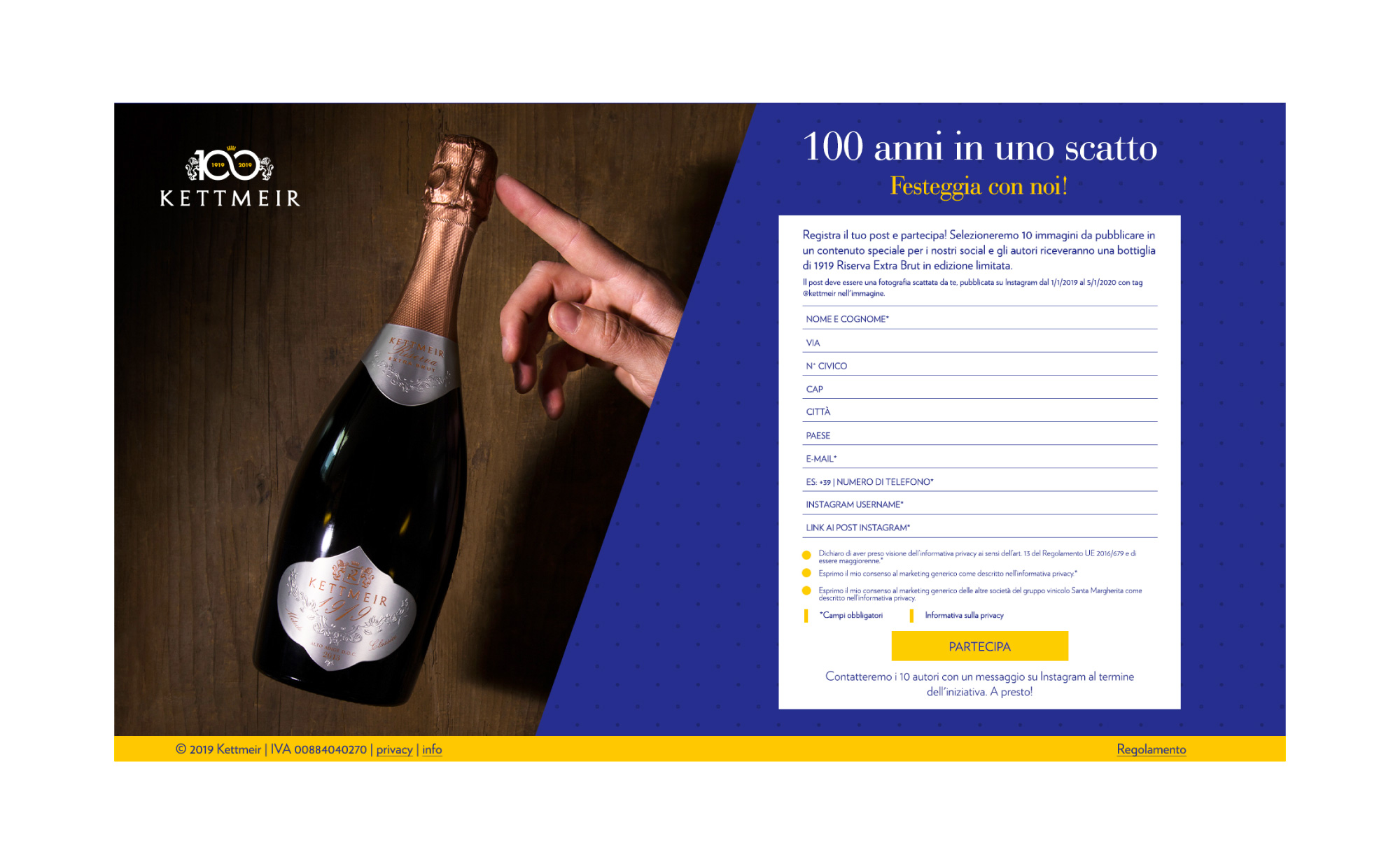 Project Management
Ilaria Doninelli
Art Direction
Anna Maggi
Social Media Management
Silvia Lovera