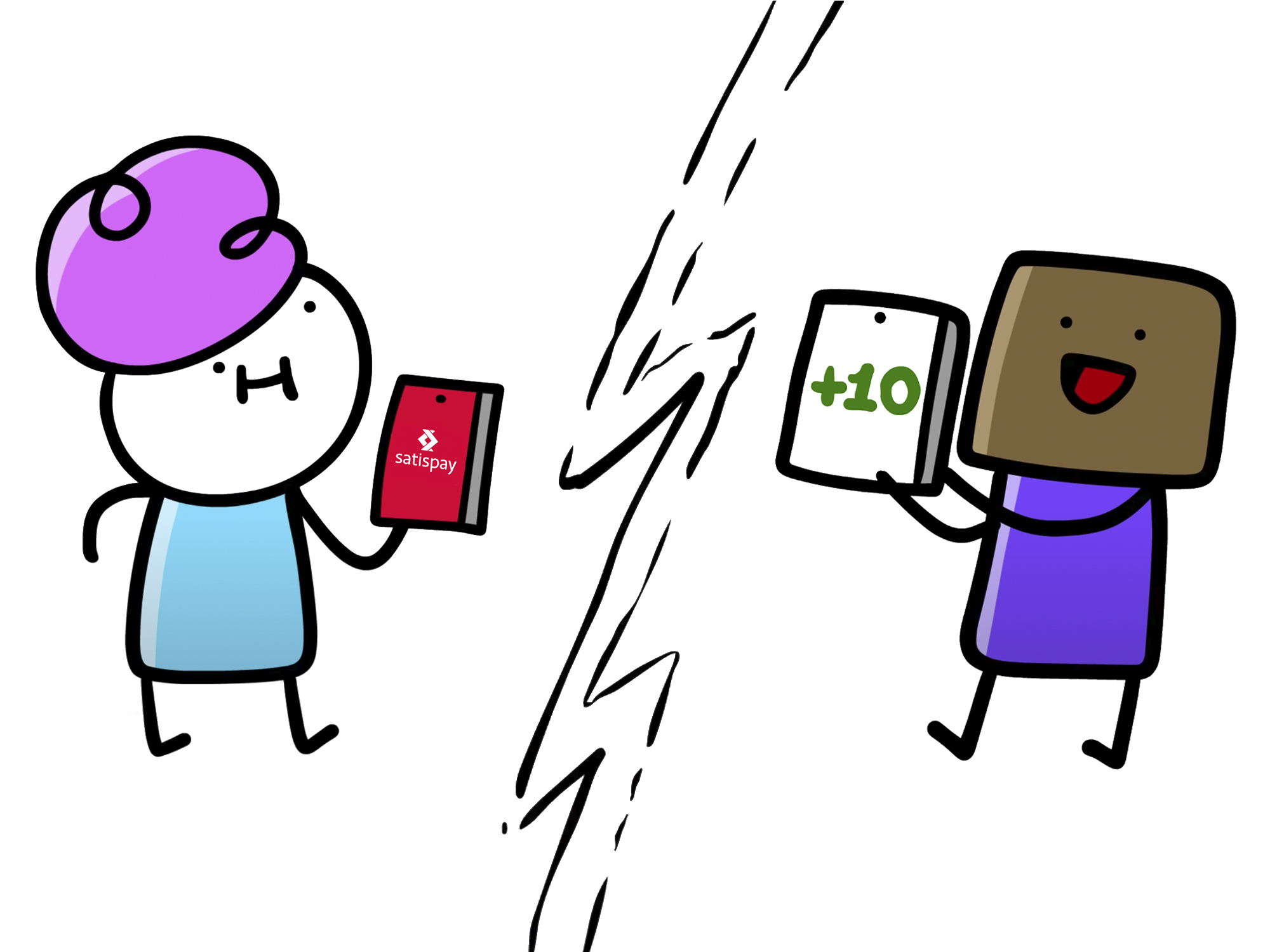 Satispay is a digital payment app that is becoming increasingly popular in the Italian market. In 2020, they contacted us for the design of digital campaigns with awareness and conversion as the objective.
We therefore decided to involve almost all of YouTube Italy (more than 100 creators on board, several of whom were discovered by us) with legendary content, including "Recensione dei soldi" by Scottecs or "24h in auto" by Corse.
Then we made half of TikTok dance to the rhythm of "Devastante" (a hit single by Il Pagante and Myss Keta). We organised a Pietro Morello concert in the centre of Turin which involved hundreds of people, sharing it on Instagram. We also went on holiday with Il Masseo, Panetti and Naska, following them live on Twitch.
An awareness campaign with extraordinary results: Average cost per thousand (CPM) of €10 and tens of thousands of conversions generated in just a few months.